2017-2018  Campus Award for Excellence in Undergraduate Teaching
The Campus Award for Excellence in Undergraduate Teaching recognizes sustained excellence in and innovative approaches to undergraduate teaching and contributions beyond classroom instruction that have an overall positive impact on undergraduate student learning.
He developed an innovative course on tissue engineering that introduces undergraduates to cutting-edge research in the biosciences. He supplements traditional lectures by selecting current journal articles that show students how to apply the knowledge from the lectures. He is committed to the active recruitment and retention of underrepresented students, specifically women, in STEM disciplines.
2017-2018 Campus Award for Excellence in Graduate and Professional Teaching
Recipients of this award are honored for sustained excellence and innovation in graduate or professional teaching and their contributions to graduate or professional learning beyond classroom instruction.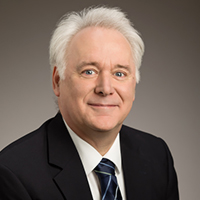 Gregory Girolami
Congratulations to Gregory Girolami for being honored with a 2017-2018 Campus Award for Excellence in Graduate and Professional Teaching
Girolami has made a huge difference in the lives of many graduate students since 1983. Shortly after his arrival, he proposed a new graduate-level course in inorganic chemistry that introduced topics not previously included in the curriculum, such as group theory and electronic correlation methods. The new course soon became a requirement for all inorganic graduate students, and Girolami returned to teach it last fall after his second stint as department head.
2017-2018 LAS Excellence in Undergraduate Teaching Award
The purpose of the award program is to reward and honor the college's best teachers. The program is supported by alumni and friends of the college.
Brendan Harley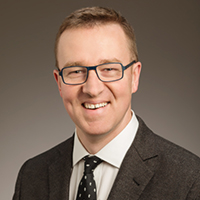 Congratulations to Chemical and Biomolecular Engineering professor Brendan Harley for winning a 2017-2018 College of Liberal Arts & Sciences Dean's Award for Excellence in Undergraduate Teaching.
Harley earned the award for his enthusiasm and clarity in the classroom, including his unique "journal club lectures", a style of teaching that involves the use of current journal articles to build fundamental understanding of research techniques and current research in the field.
"As a professor I take a lot of pride in not only the research that my laboratory pursues, but also in my role as a teacher," Harley said. "We strive to create an instructional program on this campus that inspires and trains future generations of thinkers and leaders across a wide range of disciplines. So I am very honored to be recognized with this group of exceptional teachers."
Harley is a Robert W. Schaefer Faculty Scholar and Associate Professor in Chemical and Biomolecular Engineering. He also is a research theme leader in the Carl R. Woese Institute for Genomic Biology. He joined the Department of Chemical and Biomolecular Engineering at Illinois in 2008. He received his SB from Harvard University in 2000 and SM/ScD from MIT in 2002 and 2006.
Harley, along with other recipients of the college's annual teaching and advising awards will be recognized at a ceremony on April 18.
2017-2018 LAS Staff Award
Kara Metcalf
Kara is a business administration associate in the Department of Chemistry. Her direct supervisor and nominator, Scott Denmark, said that he has never encountered a more dedicated, organized, reliable, and personable employee among all his support staff. Described as a person who thrives on learning new things and overcoming challenges, Metcalf started her job with the department knowing very little about the role and has become highly valued both for her professionalism and ability to work well with others.
Six staff and academic professionals are being recognized for their particularly noteworthy efforts in advancing the mission of the College of LAS in 2017-18.