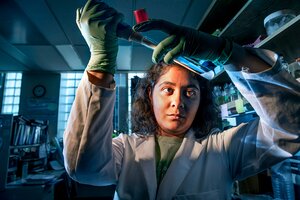 The University of Illinois at Urbana-Champaign is generating new sources of revenue while continuing to invest in education, research, and public engagement. Through the Investment for Growth initiative, 18 projects from colleges and institutes across campus, including four selected in the College of Liberal Arts and Sciences,are receiving a total of more than $24 million in funding over a three year period to benefit institutional excellence, education, and research.
During the Fall of 2019, colleges and institutes were invited to submit project proposals with details on funding models, demand and potential impact. Associate Chancellor and Vice Provost for Budget and Resource Planning Paul Ellinger said criteria included projects focused on continued excellence, financial feasibility, enhancing the student experience, alignment with industry demand, likelihood of stability, and increasing efficiency.
Proposals were evaluated by the Campus Budget Oversight Committee, deans and other senior leadership. Out of 35 proposals, nearly half were chosen for funding. Many of the funded proposals have three-to-five year plans to be profitable, and all solidify Illinois' commitment to excellence and transformative learning experiences. Ellinger said he is optimistic about their futures.
Two projects in the Department of Chemical and Biomolecular Engineering received funding. A new professional master's degree in chemical engineering and professional development will combine chemical engineering with a range of topics including financial analysis, leadership, management, and strategic planning. The new degree program will provide a unique learning experience that addresses the intersection of engineering, management, and marketing. Engineers will learn how technical knowledge and business knowledge affect decision-making skills, process benchmarking, and business management.