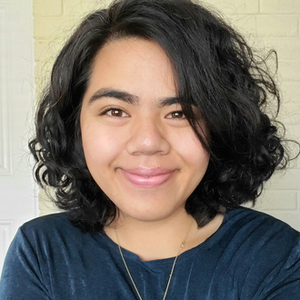 Tepora Su'a is the new Assistant Director of Diversity, Equity, and Inclusion, replacing Lloyd Munjanja, who is now Assistant Dean of Inclusive Excellence for the College of LAS.  She will be working with faculty, students, and staff in the Department of Chemistry and the Department of Chemical and Biomolecular Engineering.
This past spring, Su'a finished her PhD in chemistry at Wayne State University in Detroit, where she was very active in organizations and initiatives that cultivated diversity, equity and inclusion in STEM. In addition, she was an IMSD Graduate Fellow through the National Institutes of Health and served as a mentor through ReBUILDDetroit (Building Infrastructure Leading to Diversity), which is a program at Wayne State University that supports the academic excellence of undergraduate students pursuing higher education in STEM.
Su'a has been involved in research and advocating for underserved students for many years and we are excited that she is now part of the School of Chemical Sciences. Read more about her here.