Newcomers to the NMR Lab should visit 146 Roger Adams Lab and see Nikki Duay for a briefing.  Further information is available from the NMR Lab Staff and this web page.
The NMR (Nuclear Magnetic Resonance) Lab of the School of Chemical Sciences offers a wide range of spectrometers, probes, and technical capabilities including multi-dimensional, multi-nuclear, and solid-state NMR. Supported by four full-time staff and two student hourlies, ten spectrometers in three locations allow walk-up and long-term NMR experiments 24/7. Spectrometers at 400 MHz, 500 MHz, and 600 MHz are available for short-to-medium length experiments; 750 MHz and 300 MHz wide-bore spectrometers with specialty probes and solids accessories can perform multinuclear and solid state NMR experiments. All are equipped for variable temperature operation. Our 9 Varian spectrometers and 1 Bruker spectrometer include (in MHz): Six liquid-state NMRs: 400 (one), 500 (four), 600 (one); Three solid-state NMRs: 300, 500 and 750; One liquid/solid compatible NMRs: 750. An automated Bruker CryoProbe was added in the summer of 2016. We also provide automated NMR sample analysis for undergrad organic chemistry courses offered via the Department of Chemistry. Electronics and IT staff provide additional support.
To make the most of NMR as an analytical tool, all newcomers receive about 4 hours of individual basic training with additional instruction available for variable temperature control, multi-dimensional NMR, and specialty spectrometers and experiments. Our primary goal is to provide the highest level of NMR performance to the students, staff, and faculty of the School and UIUC campus. The NMR Lab is also available to all outside users, both academic and industrial (contact the Director).
Farewell to Professor Ian Fleming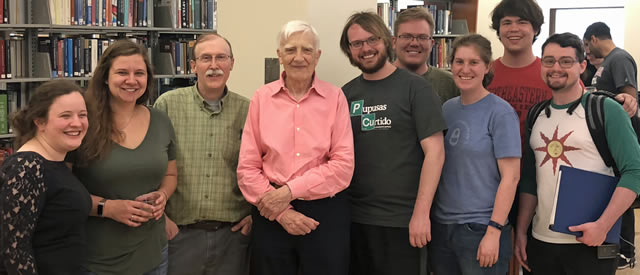 Spotlight on THE NMR Lab:
Significant Events
April 2018: Nikki Duay hired as a technical assistant with a bachelor's degree in chemical engineering.
January 2018: Tracie Hubert retired after 32 years of service to the NMR Lab.
Summer 2016: Installation of new Carver B500, a Bruker 500-MHz spectrometer with broad-band CryoProbe and automation.
January 2016: Recycling of helium began. A collection system connected to all magnets transfers helium gas to Loomis Lab for re-liquification.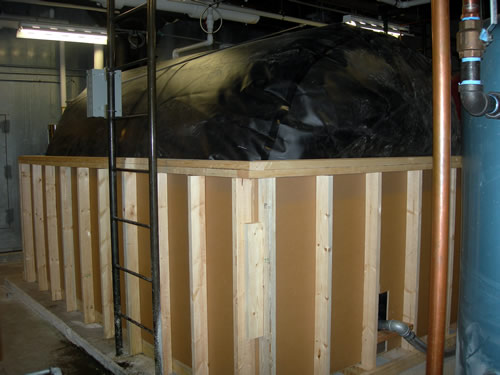 March 2013:  Agilent 750 MHz NB liquids/solids NMR spectrometer made available for use.
Spring 2012:  MNova NMR software made available to all campus users, students, and staff for free
Spring 2010:  750 MHz WB spectrometer installed with solid-state NMR probes & console components
Staff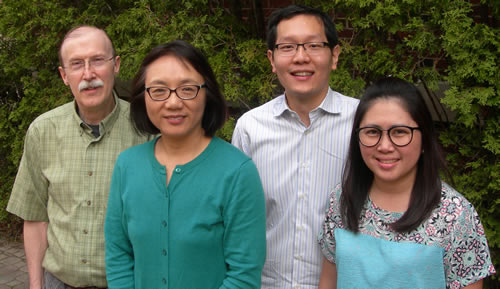 | | |
| --- | --- |
| Ms. Nikki Duay | Technical Assistant; since April 2018 |
| Ms. Tracie Hubert | Technical Administrator; January 1986 – January 2018 |
| Dr. Andre Sutrisno | Solid State NMR; since June 2014 |
| Dr. Lingyang Zhu | Liquids NMR; since November 2011 |
| Mr. John Rosheck | Research Engineer since July 2012 |
| Dr. Dean Olson | Director; since December 2010 |
| Dr. Vera Mainz | Director for 25 years; retired summer 2010 |
| Prof. David Sarlah | Faculty advisor since July 2017 |
| Prof. Martin Burke | Faculty advisor January 2012 to July 2017 |